Dark Skies Run @ Kielder Training Weekend
DARK SKIES RUN @ KIELDER TRAINING WEEKEND
The training weekend has been set up to be a fun inclusive weekend at Kielder Water Park. The weekend is open to anyone that is taking part or thinking of taking part in a trail race or night race.
We are working with several partners to provide you with a very varied activity program over the weekend. With the chance to learn more about trail running, night running, mountain biking and getting to know other runners. If you look at the full list activities available you will see that the training weekend offers great value for money. We would also like to stress that the weekend is very inclusive and that we welcome runners of all abilities.
The training weekend is 24th-26th January 2020.
Cost for Full Weekend
The fee is £225. It includes all the activities listed below. See the daily schedules for full information. It also includes all meals, snacks and hot drinks from Friday evening until Sunday lunchtime. Beds are allocated by gender in rooms of 3 to 6 people. Rooms include en suite facilities. If you have a group of friends that want to be in the same room, then please let us know.
Cost for Saturday
There are also limited places for those people that would like to just come on the Saturday. The cost is £100 and covers everything listed on the Saturday itinerary other than breakfast.
Activies included
Please see the day tabs for a full schedule of events.
10K and Half Marathon runs
Night run
Mountain Biking - Scott will have some demo bikes (Including e-bikes).
Running Shoes - Scott will have a selection of their running shoes for you to test
Talk on Nutrition and Endurance
Yoga for Runners
Strength and Conditioning for endurance runners
Fun Running Group Activities
Sports Massages
Talk on Trail Running Gear and Equipment
Dark Skies Talk
Training Camp Goody Bag
Location
Hawkhirst Scout Activity Centre,
Kielder Water,
Hexham,
Northumberland,
NE48 1QZ
Map for Hawkhirst
Dark Skies Run @ Kielder Training Weekend - Friday
15:00 - 19:00 Registration

Check people into rooms.

18:00 - 19:30 Evening Meal

Evening Meal available as people arrive.

20:00 Socialising

Refreshments and social time.
Dark Skies Run @ Kielder Training Weekend - Saturday
08:00 - 09:00 Breakfast

09:45 Morning Session

Choice of bike ride, run, yoga, massage, or group activities

12:30 Lunch

13:30 Presentations

Presentations from guests relating to strength and conditioning for runners, sports nutrition and injury prevention.

15:00 Afternoon Session

Choice of yoga, massage, or group activities.

17:00 Evening Run

Choice of 5 and 10 mile runs.

19:30 Evening Meal

20:30 Socialising

Refreshments and social time.
Dark Skies Run @ Kielder Training Weekend - Sunday
09:00 - 10:00 Breakfast

10:30 Morning Session

A chance to test trail running gear and play with some Scott bikes. Also the chance to get a massage during this session.

12:00 Obstacle Race

We finish of the activities with a fun obstacle race.

13:00 Lunch

14:30 Q & A about the race

Questions and Answer session relating to the Dark Skies Run and Trail Running. You also get to collect your Goody Bag.
Dark Skies Run @ Kielder Training Weekend - Mandatory Kit
Whistle
Head torch(with spare batteries)
Survival bag/Foil Blanket
Hat and gloves
Waterproof jacket
Minimum of 500ml water
Personal cup
Emergency food/sport bar
Fully charged phone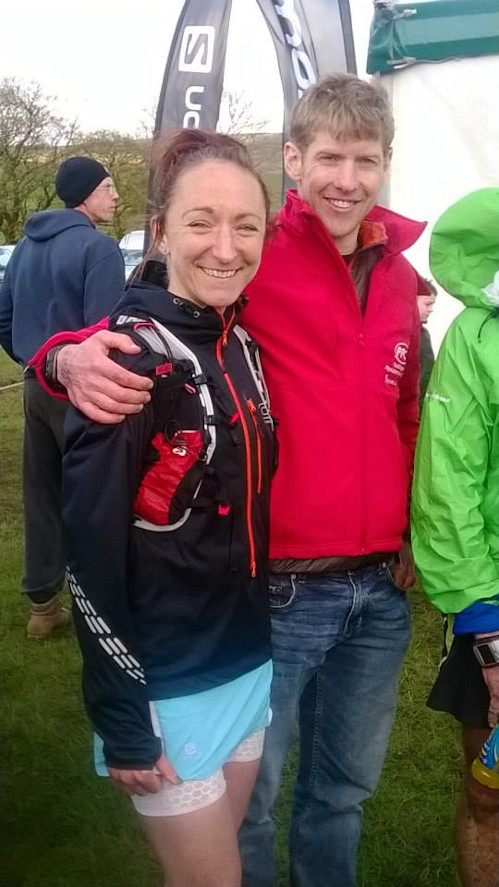 Cavill Coaching
---
"Jayson and Kim Cavill are UKA running coaches with a huge variety of experiences in racing and training to draw on. After meeting at their local running club, they both developed a passion for long distance trail running, and have travelled all over the UK and Europe to take part in some spectacular, weird and wonderful events. Between them, they have raced and placed at some of the most popular and exciting races out there including the Lakeland 50 and 100; the Hardmoors ultra and marathon series; CCC and OCC; Transvulcania; Glencoe Skyline; Lakes Sky Ultra; Mourne Skyline; SDW 50; Endure 24; West Highland Way; The Spine; Dark Skies Kielder and the St Cuthbert's Way to name a few."
"When they're not roaming the country, they also love hitting the local trails and fell races. In the last few years, this passion has allowed them to build a successful business coaching athletes of varying backgrounds to achieve their potential, no matter their aim. They love sharing their skills and knowledge with anyone willing to learn and wanting to progress."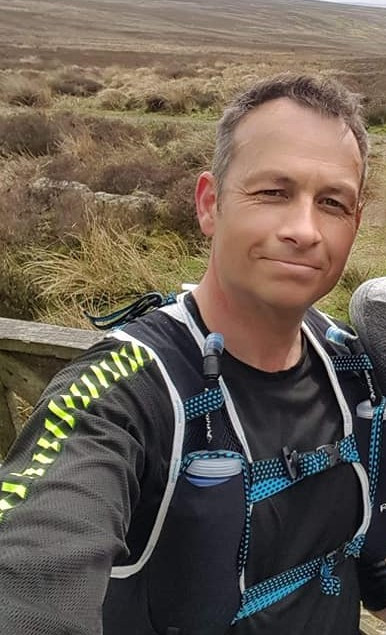 JT Sports Massage
---
"Jason is the founder & owner of JT Sports Massage & works with professional sports, amateur athletes & non-sporting types across the NE region. As a soft tissue therapist, his work is extremely varied; helping people return from injury, improve sporting performance, reduce long-term chronic pain & improve postural imbalances.
As a keen trail & fell runner, Jason knows all too well the niggles & injuries that can be caused by 'avoiding the tarmac'. He'll be on hand over the weekend to chat about any particular issues you may have, chronic niggles or pain. He can also advise on massage self-care & stretching techniques, conduct postural & functional testing for you as well as providing sports massages for those weary legs."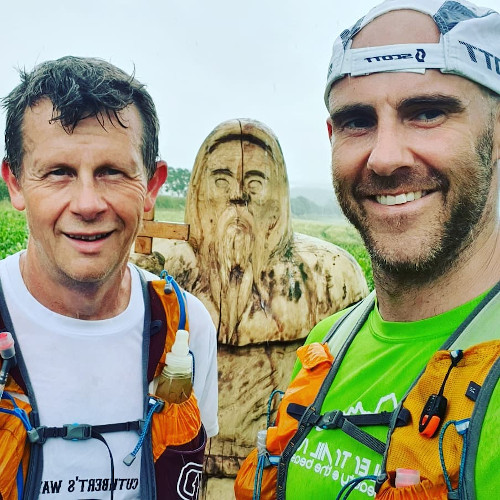 Trail Outlaws
---
"Tim and Garry are the directors of Trail Outlaws. They both share a passion for being on the Trails. Trail Outlaws was started to help share the fabulous terrain and trails that we are so lucky to have in NE England. Most of our Trail Outlaws meetings are held running or cycling many of the areas excellent trails."
"They have been both taken part in numerous Ultra and Trail Running events. Tim has also recently remembered he used to be a mountain biker and been exploring old and new routes. Garry also has a background in strength and conditioning, which has helped him complete many challenging ultras. They are looking forward to the training weekend as they will also get to run and take part in the events as well. "